Bundle deals // NDIS claimable // Afterpay available - Sleep now, Pay later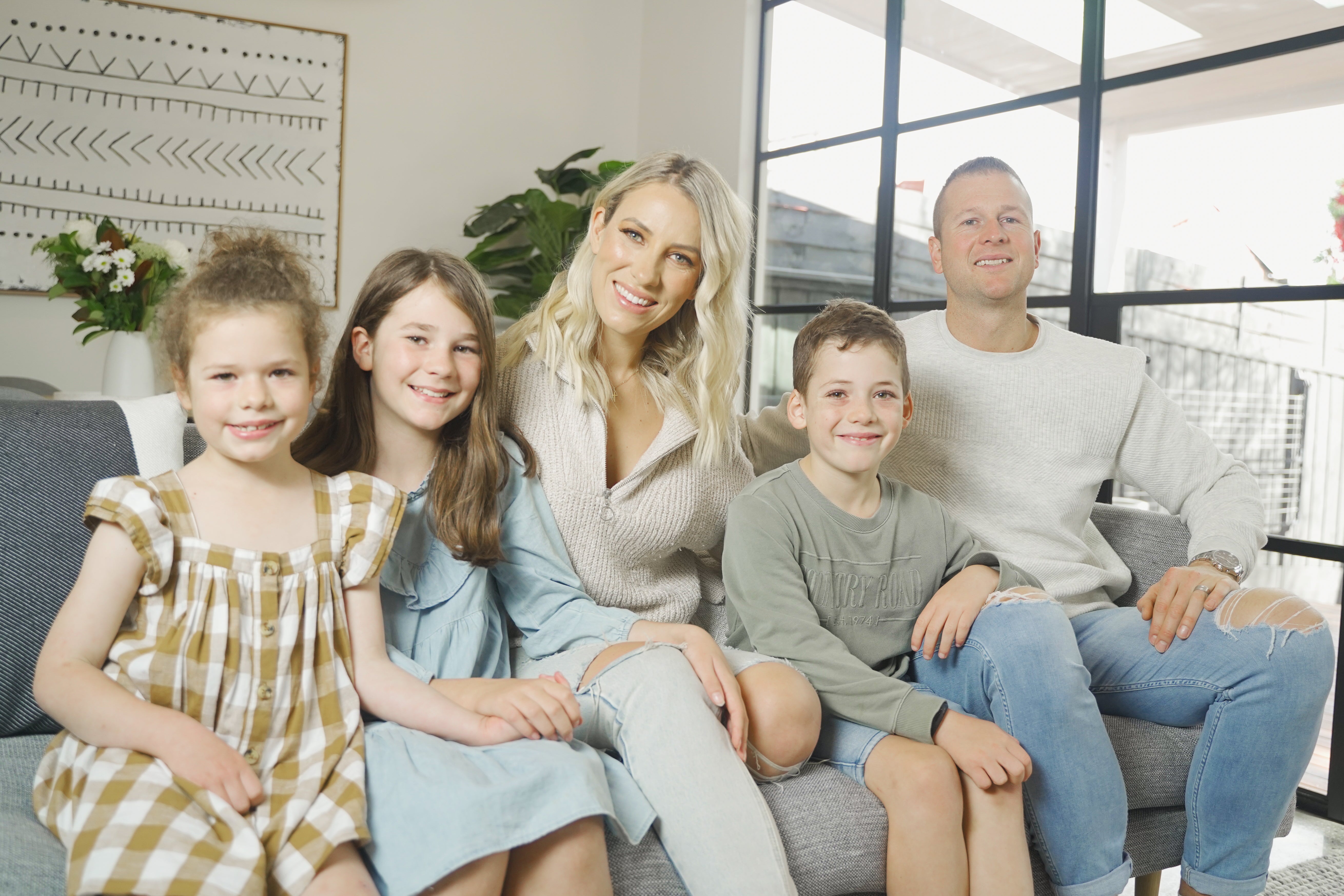 Welcome
my name is angelique and this is my story
I am the owner and founder of The Midnight Gang and I am a Melbourne mum to 3 beautiful children and a wife to my gorgeous husband, Robbie.
Night time accidents are a normal part of growing up. But bed wetting mishaps can be a hassle for parents, and can even be an embarrassing issue for older children. Believe me, I should know! I was 9 before I stopped wetting the bed and the most embarrassing element of it all was the horrid plastic sheets I had to use.
When my daughter was 6 years old, she had the very same issue and I just couldn't put her through the same thing I experienced so, I researched far and wide for a solution. I wanted to find a safe, non-toxic, no plastic sheet protector for her that she actually wanted to have on her bed. I also wanted to find a way to eliminate having to strip the entire bed when an accident occurred. I remember those stiff plastic sheets being so uncomfortable and the hassle changing the whole bed caused in the wee hours of the morning! Lo and behold, there was actually nothing like it on the market. So, The Midnight Gang was born.
We make waterproof sheet protectors that are absorbent, stylish, comfortable and completely free from nasties. And best of all, they go on top of the fitted sheet so mums and dads don't ever need to worry about stripping the bed in the middle of the night again! And now, we have a product just for babies. Because we all know how messy they can be! Our Mini Mates are designed to use in the bassinet, in the pram, on the rug, during tummy time, while burping, breastfeeding, changing nappies...basically anywhere that a spill might occur. They will keep your surfaces dry, protected and stain free.
We hope you love our products just as much as we do, they've certainly been a game changer in our household.
Angelique x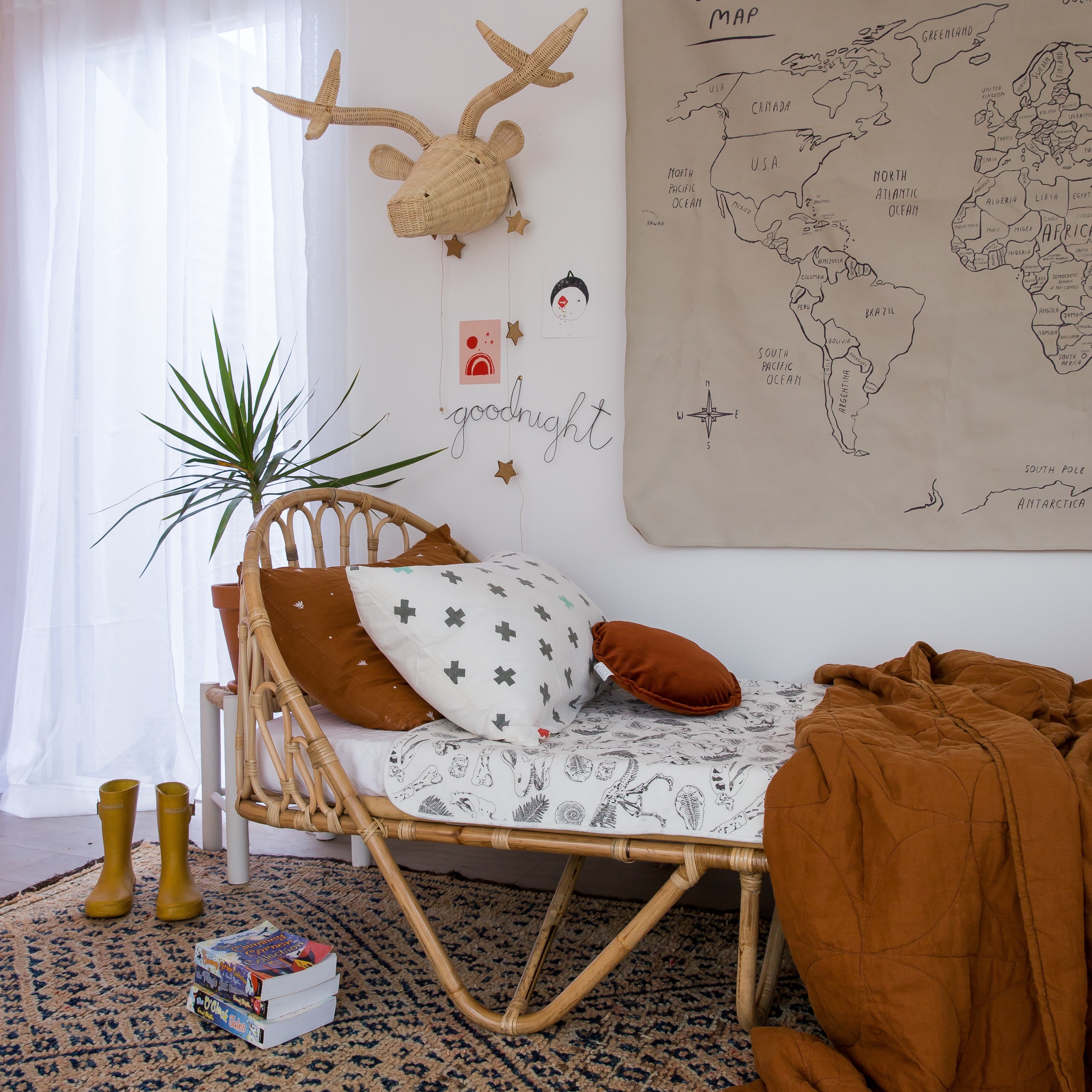 our values
removing the stigma
It was so important to me that our products removed the stigma that can be associated with Bed Wetting. We do this by making our Bed Mates look like a beautiful piece of bed linen with our stunning prints.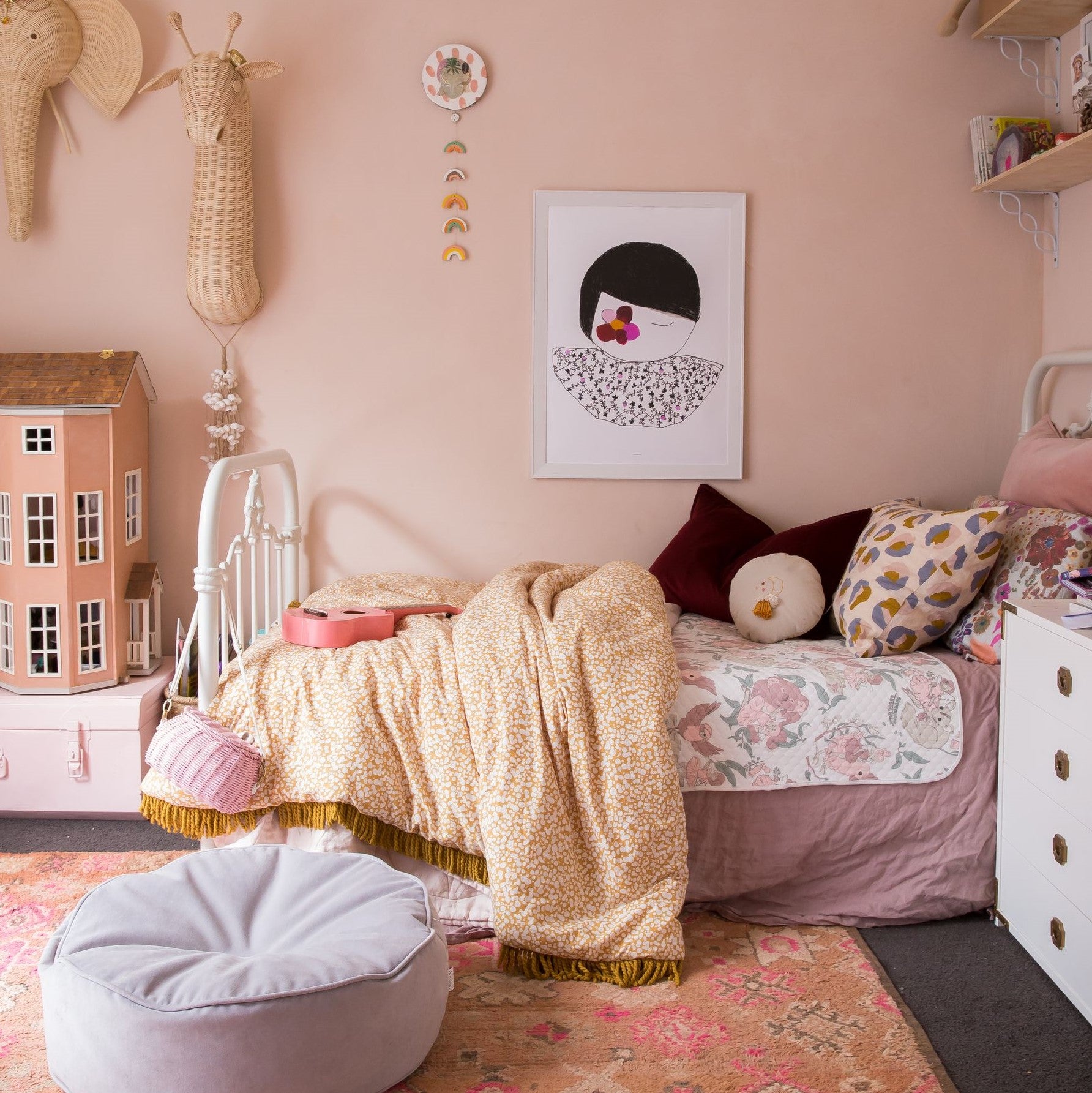 our values
supporting tired parents
As a parent myself I know how tiring life can be. I wanted to design products that would help make parent's life easier. Our waterproof bed linen saves time, stress, washing and money!