A Review of the 5 Best Bed Wetting Alarms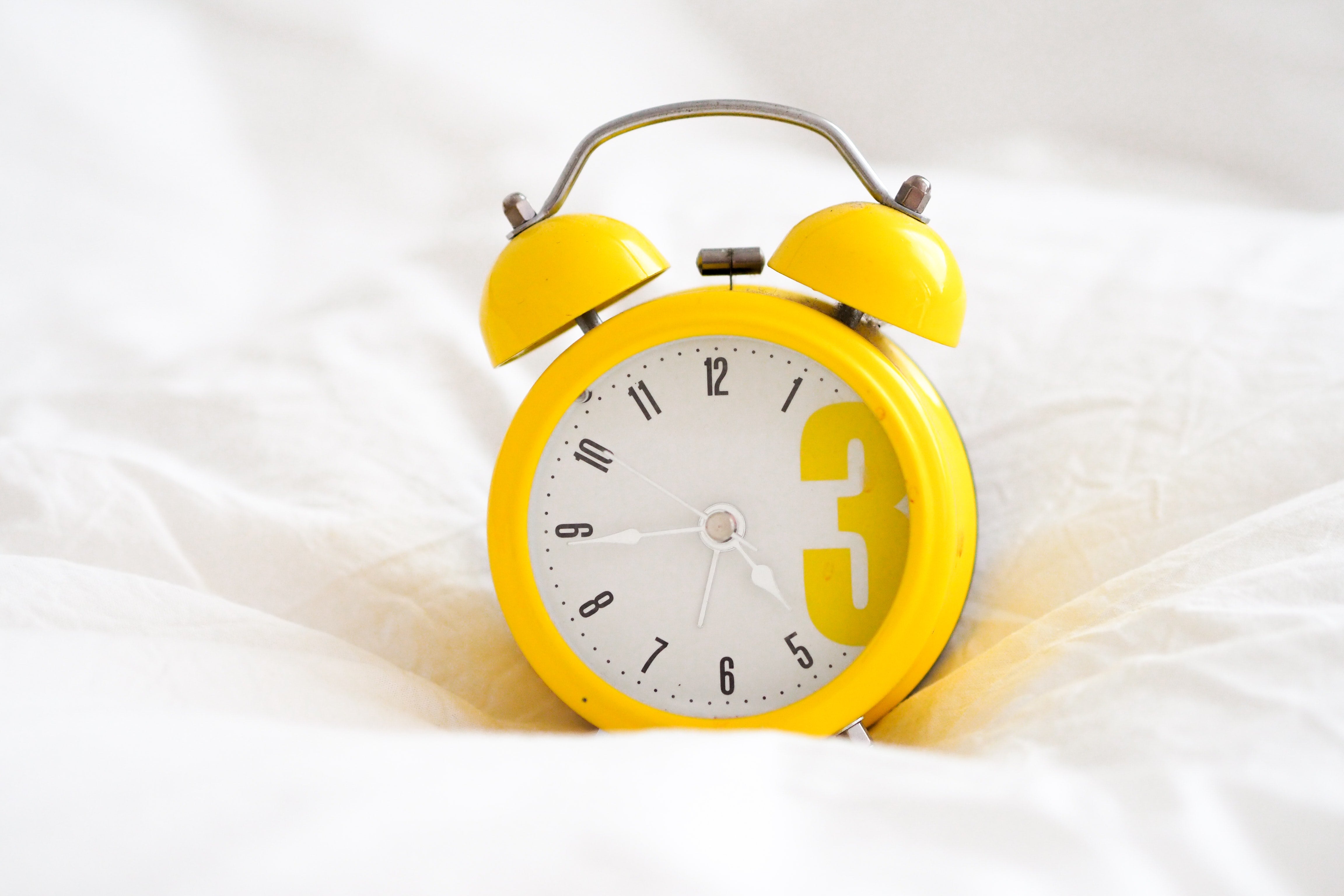 If you have a child who wets the bed, you may have heard people talking about bed wetting alarms. You may have even had experience with them yourself. I still remember going to pick mine up from the children's hospital when I was 9! It can be overwhelming knowing where to start so I have reviewed 5 different bed wetting alarms. Before using a Bed Wetting alarm please see your doctor for the correct advice for you and your child.
Bed wetting alarms are usually recommended for children who are 7 years or older. Before this age, bed wetting is still considered normal and is likely to resolve itself with age and bladder maturity. However some of the alarms listed below are suitable for children younger than this.
A bed wetting alarm is a device that makes a noise like an alarm clock that wakes children when they wet the bed. They gradually help children start to recognise when they're going to wee.
There are two types of alarms:
Pad and bell alarm – this is a rubber mat that goes on your child's bed. It goes under your child's bottom and is connected by a cord to a battery-operated alarm, which sounds when the rubber mat gets wet – that is, when your child does a wee.
Personal alarm – this goes into your child's pyjamas or underpants. The alarm sounds when it gets wet.
If you decide to use a bedwetting alarm, it can be a good idea to sleep in your child's room for the first week or so. Your child might need help to wake quickly and go to the toilet. You might also need to comfort your child. The sound of the alarm can confuse or even scare some children until they get used to it.
Depending on how well your child responds to the alarm treatment, you might need to use a bedwetting alarm for 1-3 months. If your child is still wetting the bed after 3 months, you might need to have a break. You can try again at a later time or try other treatments.
We have selected the following 5 Bed Wetting alarms to review.
1. DRI Sleeper® Eclipse Bed Wetting Alarm
2. Malem Wireless Bedwetting Alarm
3. Chummie Bedwetting Alarm for Deep Sleepers
4. Welcare Stay-Dry Bedwetting Alarm
5. TheraPee Bedwetting Alarm
1. DRI Sleeper® Eclipse Bed Wetting Alarm
The Dri Sleeper is a personal wireless bed wetting alarm that has a sensor attachment that sits inside your child's underwear like a pad. When the sensor detects urine, the alarm goes off. These alarms have been clinically tested and have a success rate of around 90%. They also offer Australian support and are made from conductive plastic, making them safe for sensitive skin.
Pros: Wireless, it's the only non-metal urine sensor ever, has a very thin pad sensor
Cons: the sensor may move around when the child sleeps, some online reviews have commented that the alarm is not loud enough
Price: $179
Link: https://rb.gy/3qbdyw
2. Malem Wireless Bedwetting Alarm
The Malem is probably the most well known of the Bed Wetting alarms and is another wireless option. This alarm works by clipping a magnetic transmitter to the child's underwear waistband and then there is a short cord that goes from the transmitter to another clip called the Easy Clip, that is attached the crotch area of the child's underwear. When the Easy Clip detects urine, the alarm goes off.
Pros: Wireless, comes with a 6 month guarantee, has been around for a while so has lots of online reviews available to read
Cons: The cord and Easy Clip could be irritating for children, higher cost than others
Price: $245
Link: https://www.aleva.com.au/product/malem-bedwetting-alarm-m012-wireless/
3. Chummie Bedwetting Alarm for Deep Sleepers
The Chummie is a wired Bed Wetting alarm. There is a flexible sensor that attaches to the child's underwear and then the cord runs up under their tshirt and the alarm clips onto the neckline of the child's pyjamas, or can be secured on their arms by an arm band. Once the sensor detects urine, the alarm sounds. The Chummie has a patented alert technology designed for deep sleepers. It alternates the tones, sounds, and vibrations which means the child won't get used to the sound making it more likely that they will wake up.
Pros: Good for deep sleepers, affordable price, the sensor is made from silicone to avoid erosion
Cons: The cord and alarm may be irritating for children to wear, the alarm band is sold separately
Price: $99.99
Link: https://www.amazon.com.au/blue-Chummie-Bedwetting-Enuresis-Treatment/dp/B00A8GF6BO
4. Welcare Stay-Dry Bedwetting Alarm
The Welcare is a wired alarm system that has an alarm attached to a lightweight armband. The cord then runs from the armband under the child's pyjama top where a sensor clip is attached to the crotch area of the child's underwear. When urine is detected the alarm goes off. This is either a sound and vibration, or just vibration.
Pros: USB rechargeable battery, vibrate only mode for children who don't like the loud alarm, lowest cost option
Cons: The cord and sensor clip may be uncomfortable for children, according to some online reviews this product has a short lifespan
Price: $79.95
Link: https://welcare.com.au/product/welcare-stay-dry-childrens-upper-arm-bedwetting-alarm/ 
5. TheraPee Bedwetting Alarm
The TheraPee is more than just a bedwetting alarm device, it is a bed wetting program.  It features online support, videos and is individualised to suit your child's needs. Their bedwetting alarm is actually called the STOPEE. The STOPEE is a bed-pad alarm system which means nothing is attached to your child. They sleep on top of a rubber bed pad that is attached to an alarm that sits on the bed side table. When the bed pad detects urine the alarm goes off. The is the product I used when I was a child! You can adjust the alarm volume for heavy sleepers and the sensitivity of the pad can be adjusted if your child is a heavy sweater.
Pros: Has been used on over 40,000 children worldwide, is an individualised interactive program, no attachments that attach to the child
Cons: Very expensive compared to other alarms, online support is only valid for one child
Price: $499
Link: https://rb.gy/buwlkn
So there you have it. An unbiased review of 5 bed wetting alarms on the market. I think for me personally I would prefer the TheraPee system as there are no attachments to attach to the child or their pyjamas. My son can be very sensitive to sensory issues so I don't think he would like having a clip or pad in his undies. However the high price does make this alarm less desirable for us as a family. So I think our next option would be the DRI sleeper. I like the idea of a thin pad as opposed to a clip and they have some great online reviews. I hope this has helped and do let me know if you have had any experience with any of these alarms.
One of the most frustrating and time consuming parts of bed wetting is stripping the bed when there is an accident. Thankfully, there are products that save you from this dreaded exercise! Click here to view Bed Mates, 100% waterproof sheet protectors that mean you'll never have to strip the bed in the middle of the night again! 
For more info on Bed Wetting alarms, have a watch of the interview I did with Paediatric Nurse Ariella Lew. Ariella explains the alarms in more detail and answers the most common questions.